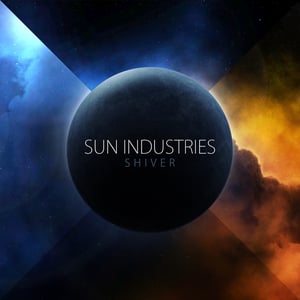 £

4.95 - On Sale
Sun Industries - Shiver
Limited Edition Orange 7" Vinyl
500 only
Catalogue No: IGN4501
Release date: 19th November 2012
"Shrouded in KLF-style mystery, but the falsetto-topped electro-raunch of their debut single is exciting enough to make us want to find out more" NME
Sun Industries was founded in the early 21st Century by an alliance of individuals with an interest in deep space exploration and the research into the possibilities of interdimensional and intertemporal travel. Funded entirely by unnamed private investors, their motives and future revenue streams are shrouded in mystery, however, their stated manifesto is a) "To spread positivity and enlightenment through electronic noise." b) "To create democracy and harmony through newly-discovered sonic tapestries." c) "To break down barriers, physical and metaphysical, via rhythmic and kinetic means."
The first product to roll off the Sun Industries production line is "SHIVER." A 188-second audio recording, SHIVER is the first of what Sun Industries call a series of "transcendental sonic stimulants."
A Sun Industries spokesperson said:
"Following much pioneering research, labour and testing of various prototype 'SHIVER's, at great expense, our very first product is ready to launch. We have no doubt that this will alter bodies and minds for the better, and that once our customers savour this experience, they'll be Sun Industries converts for good. SHIVER has undergone rigorous testing on a large number of subjects, and results have been 100% positive. Our testing has shown it to be incredibly versatile and it can be used in many a scenario. Wherever you choose to try out 'SHIVER', we're 110% sure you won't forget your first time!"
Sun Industries aim to combine pioneering science with turbo-charged sonics to create a better soundtrack for the tomorrow's world. SHIVER is just a taste of things to come.